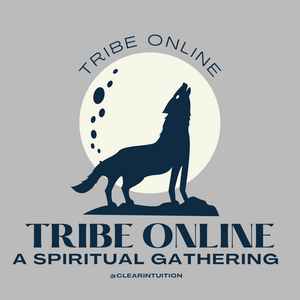 ***The Zoom link for this class will be sent in your order confirmation email***
Class Information:
Are you lonely on your spiritual path? Are you looking for YOUR people? This is it! Join us for a casual and relaxed evening of sharing, and building authentic connections, in a warm and supportive community.
Class format:
We'll begin the evening with introductions and meditation.
Each person will have some time to introduce themselves, share about what they are up to (manifesting, reading, learning, questions they may have), and also receive insights and feedback from me, Julie, and other group members. We'll finish the evening with casual group discussions.
Why You'll Love It!
This is an excellent way to engage with other like-minded people. People that are committed to their spiritual path. Those using the Law of Attraction to manifest. The ones that wear crystals, have oracle cards and tarot decks, and use pendulums to assist in big decision-making. Your authentic, spiritual self is welcomed and embraced in this community.
Not sure what you would want to share? Talk about? See if any of these spark your interest!
Explore what is standing in your way or blocking you right now.
What are you reading, listening to, and want to discuss with others for ideas?
Do you have any personal "ah ha's" you want to share?
What about dream interpretations?
What beliefs and behavior patterns are in your way that you would like to release and explore new approaches? Discover how others have addressed similar challenges.
Can't say no? Give too much? Need more balance in your relationships? Get the support you need to set boundaries and have confidence you are taking the right path for yourself.
Strengthen your belief in your spiritual self. Get support, validation, and acknowledgment.
*Gift yourself with the support you want and need for yourself. And, show up and express that same support for others. It feels great knowing you have a team and community of friends that have your back!
The event is led by Julie Starr. While the event includes a guided meditation, it is not a class per se but a gathering of like-minded souls.
Class Details:
Please have paper or your journal and a pen to capture any insights you receive from the evening.